Superior Services
---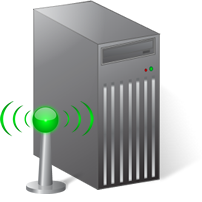 Web Design and Development
Our Web team has over 9 years experience in developing online business presences and applications. We specialize in assessing and delivering the site that BEST suits your business needs whether it be:
•
An online business presence
•
Online Marketing
•
Online surveys
•
Intranet applications to tie into your existing Sales, accounting, stock or knowledgebase system
•
Secure online sales systems i.e. shopping carts
•
Online POS systems
Network Administration
We can facilitate the installation, maintenance and optimization of any network structure, be it SOHO or a large corporate environment. Whether on-site or online, we can guarantee you that any support call will always be answered and resolved as promptly as possible.
Our Network team has vast experience in working with:
•
Windows Based Networks
•
Linux Based Systems
•
Exchange Server
•
Open Source PABX
•
Proxy Servers
•
Virtual Servers
Custom Business Applications
There are a lot of very good generic business software packages out there that are cost effective. However, the likelihood of these systems being able to meet all your business requirements is rare.
As we all know, each company is unique with differing company policies and operating procedures. So why should your company software be any less unique?
Optimize IT believes that the system defines the productivity and efficiency of the user, not the other way round.